Notice to customers – 30th March 2020
Dear Customer,
In these challenging times, due to uncertainty created by COVID-19, we understand some desire to bulk purchase in order to secure supply of critical items.
Please know that we are working with all our suppliers to maximise our ability to have good supply.
In line with standard consumer law practices, we would like to advise that we have now adopted a no refund or replacement policy if you change your mind.
Please speak to us if you have specific security of supply concerns before you decide to bulk buy.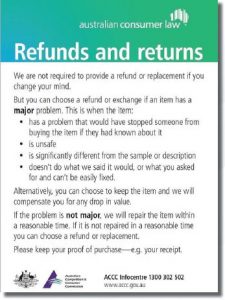 Please click here to view the PDF.